Review of Phones and Tablets For Seniors
Our Top Picks for Elder-Friendly Smartphones and Tablets
There is no doubt that the tech market in Singapore is already loaded with smartphones and tablets but the needs of the elderly is not being met. Many of the smartphones and tablets we encountered in the market are not elder-friendly enough. Nevertheless, our search for the best phones for seniors actually revealed that a few phone manufacturers have been able to launch some smartphones and tablets that genuinely cater to the well-being and emergency needs of the elderly.

So, if you are looking for the right phones or tablets for your parent or grandparent who is not comfortable with technology, here are our top picks.
SilverPad is a senior-friendly tablet that hides the complexities and allows for an easy-to-navigate interface to enable the elderly to operate a tablet independently. SilverPad comes with SilverActivities Cognitive Games with a focus on cognitive training. It is a complete entertainment system, and its simple interface allows elders to independently navigate through music, videos, news, games, and more. SilverPad is accompanied by a content management system that contains a drag and drop interface to curate relevant content remotely.
Features:
Big screen
Multilingual - all 4 Singapore official languages
More than 100 games (ad free) developed by SilverActivities
Big buttons with large fonts and virtual home button
Modular and Flexible With Content Management System
Available in Singapore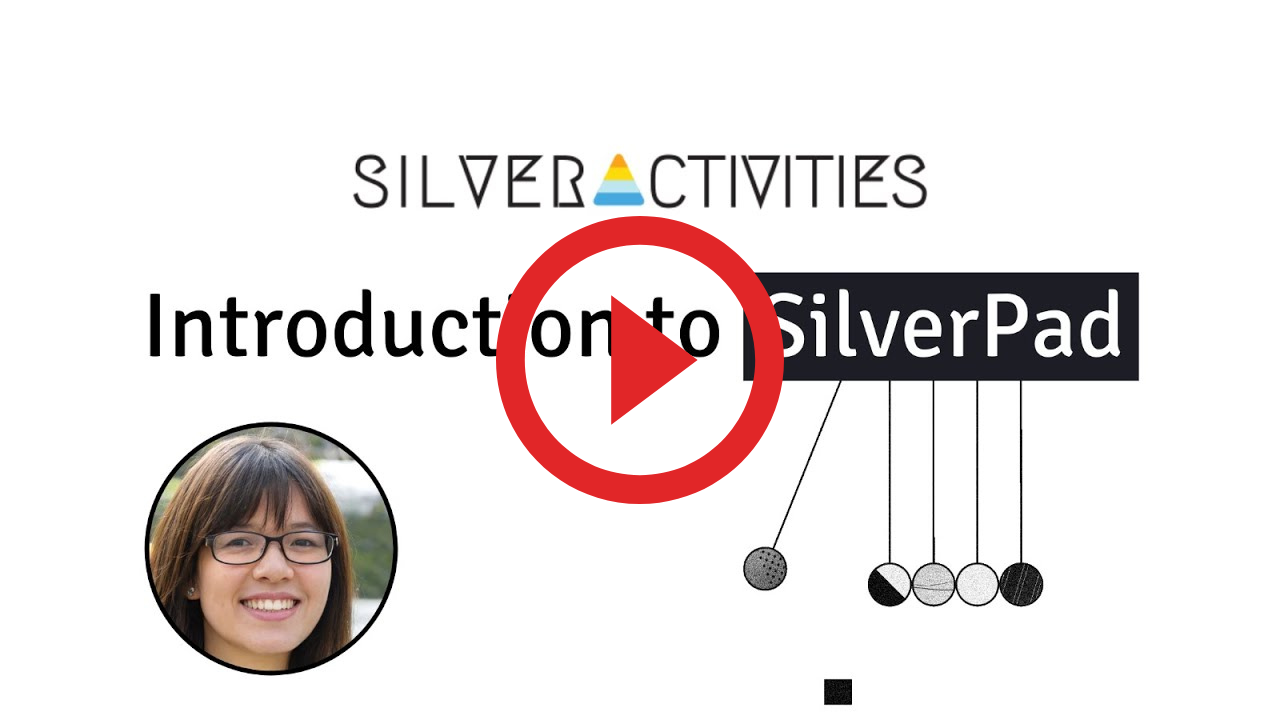 Jitterbug Flip is a basic flip phone without the smartphone functionality, but it is loaded with features suitable for seniors. It is the most suitable phones for those grandparents that need a device only so they can communicate with other members of the family. Jitter Flip is so simple to operate; almost any elder can make use of it. The phone comes with a 5Star button and other health and safety services, which may come handy for seniors in case of an emergency.
Features:
5Star emergency button
Big buttons make it easy to see
Simple, organized menu with easy 'yes' and 'no' menu buttons
Powerful speaker ensures every conversation is loud and clear
M4/T4 hearing aid compatible
Dependable battery life
Not available in Singapore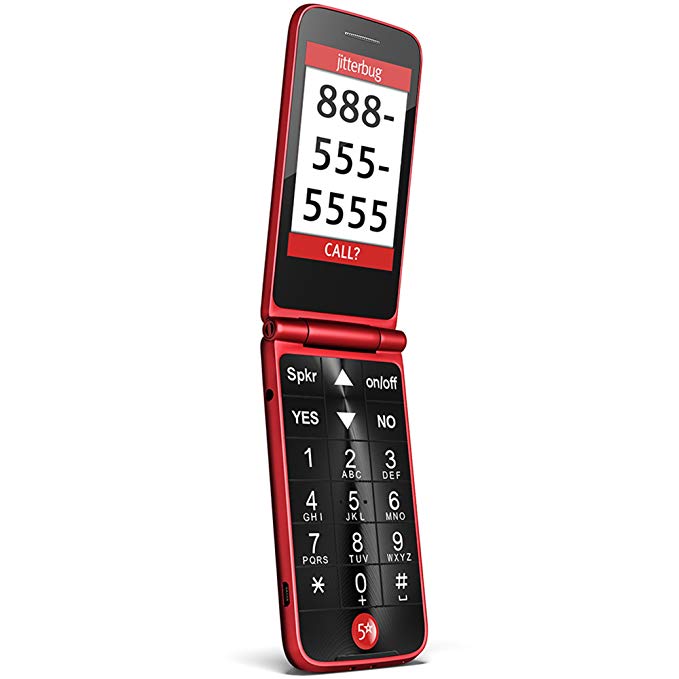 Jitter Smart is a touchscreen device with the simplest smartphone functionality. It comes with a big screen, easy-to-use menu, as well as large letters and icons that will make it easy for seniors to navigate the web as well as take emergency actions when necessary.
Features:
5.5-inch touch screen
Simple smartphone interface with exclusive features for seniors
Emergency response app
5.0 megapixel built-in camera
Dependable battery life
Affordable smartphone
Not available in Singapore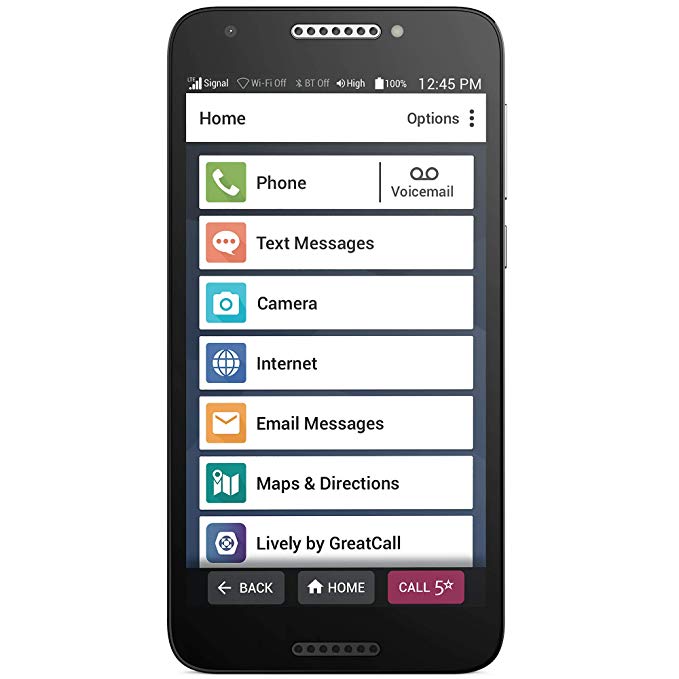 GrandPad® is a tablet that enables a senior to stay connected to the whole family easily. It is a smart device that provides elders with the smartest, simplest, and safest way to connect with all their loved ones. The free GrandPad companion app and web portal can be configured by caregivers and this enables seniors to access apps such taxi booking, social photo gallery and video calling easily.
Features:
Just tap a picture to make a call
Send and receive emails
View family photos and videos
Take and share pictures
Weather for you and your family
Dependable battery life
Your favorite songs a tap away
Fun single and multiplayer games
Not available in Singapore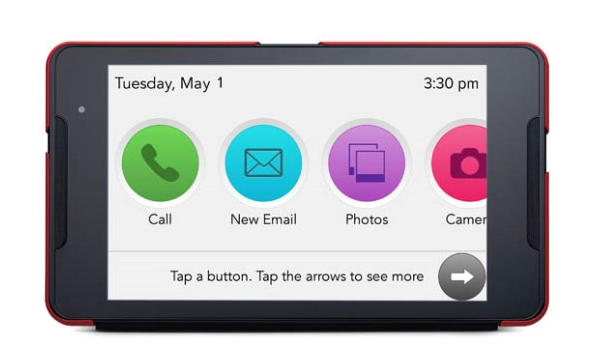 SGiNo CP138 is an easy-to-use phone made with the elders in mind. It comes with an SOS Alert button for an added sense of safety. Another fantastic feature of this device is its ability to accept both 3G and 2G SIM Cards. This ensures better network connectivity that makes the connection of an elder with their children and grandchildren a never-ending experience.
Features:
2G and 3G connectivity for never-ending experience
SOS Button for emergency
SD Card slot
Read-aloud Keypad/Text
Quick dial function
Big Buttons for ease-of-use
Dependable battery life
Big Fonts for ease-of-use
Available in Singapore
Final words
All elders have their unique challenges, which may include fear of technology, poor hearing, impaired sight, and/or one or more chronic ailments. Any of the above devices will certainly help elders be independent and stay connected to their loved ones.
SilverPad by SilverActivities
SilverPad is a senior-friendly tablet with a simple, multilingual interface to help seniors use technology independently and stay engaged. SilverPad and Cognitive games are installed on 150+ devices and being used at over 50 senior centers to engage more than 1000 seniors in Singapore.
KNOW MORE
Enter your email to subscribe to our newsletters.
We do not sell or share emails with any 3rd party services.